When you're ready to post a job, after completing your company channel, simply head over to the "Job Posts" section of the platform and click on "Post Job".
Getting the basics
First, you'll have to give us a few details about your job.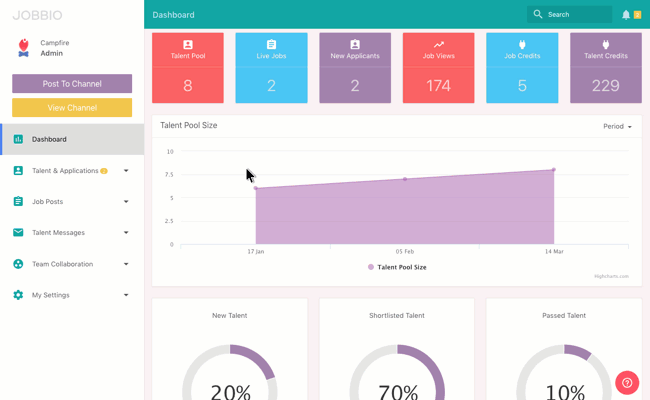 Make sure to complete all the fields:
Fill the Job Title and select the relevant Job Type, Contract, Location, Job Level and Salary
Input a set of skills you need the ideal candidates to master, as well as a few logical keywords they can use to search and find your job
Type in a few lines about your company, what the main responsibilities of the role will be and who you are looking for
Once you're happy, click on "Post" or hit "Save" to save it as a draft and come back to it at a later stage.
Make it outstanding
Next, you'll want your job description to be irresistible to the top Talent out there.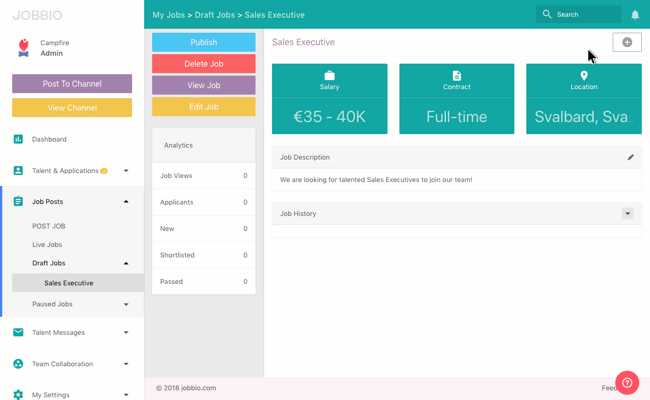 After creating your job, you can add more content and panels by clicking on the "Plus" icon at the top:
A text panel allows to display simple text
An image panel is great to display pictures of your offices and team
A video panel is the best place to embed a culture video
When you're happy, click on "Publish" to get your role live on Jobbio and distributed across our partners network.
What really matters
The content of your job description is the key to converting the best Talent into applicants. Adding strong media, salary details, clear responsibilities and requirements, or mentioning the perks/benefits for the role will ensure your jobs get noticed by the right caliber Talent.
Unsure about what to write? There's a checklist of what you need to include to make your jobs stand out.