A great job description will help to showcase your company and attract the best Talent to your jobs.
All of the points below are of equal importance for your jobs to do well in the job search. Put yourself in the job seeker's shoes and format your job as if you were them: what would you search for?
Here's what you should include when posting a job: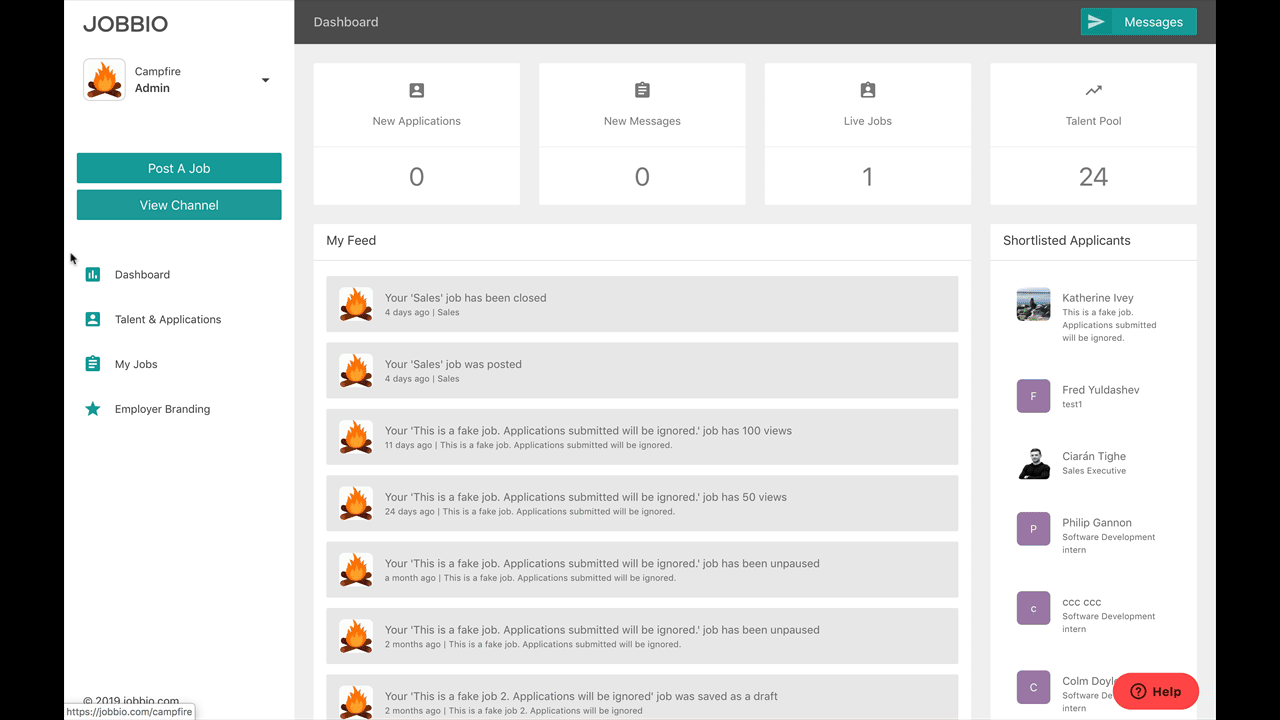 Job Title
Keep it neat, below 80 characters. A title too long or too short will not attract desirable job seekers to your job ads. Avoid using capitalisation or stars*** in your job titles as it could be considered spam by our job advertising partners.
Avoid technical/internal jargon. Talent tend not to search for "PPC ninja" or "Marketing guru" positions. Make your job titles clear and concise, they need to be easily searched by job seekers.
Include the job level if it applies. If you are looking for a Junior or Senior Analyst, include this in the title to attract more relevant job seekers and avoid under/over qualified Talent.
Be specific in your job title. This will ensure relevancy of Talent. If you need a "Sales Strategy Analyst" be clear, don't generalise to "Analyst".
Job Description
Grab their attention. It's important to get the job seeker's attention from the beginning, especially when targeting passive Talent. Have a strong opening and a powerful message.
Showcase your company. Why is your workplace a great place to come to everyday? Include a piece about your company culture and what it is like to work with you. Make it appealing to the profile of Talent you are seeking and tell them about your company culture and style.
Include the day-to-day tasks of the role. Let the job seekers know exactly what they will be required to do. Include all of the job specifications there: do they need to travel, will they need to do reporting, will they interact with customers etc?
Include the requirements of the role. Do they need to know how to work with Salesforce, Excel or SQL? Do they need +5 years of management experience or a manual handling cert? Being precise with the requirements helps Talent to evaluate how their skill set fits the role.
Include the perks and benefits. Brand new HQ with great restaurants around? Dog friendly office? Rooftop swimming pool? Make sure to give job seekers extra reasons to hit the "apply" button. There's always something positive to say about working with you, from the pension plan to gym discounts, Talent love to know what perks and benefits your company have to offer.
How has Covid-19 affected your company? Is your team fully remote or working on a hybrid model? It's important to mention this so that candidates are fully aware of what to expect when they apply.
Salary
Include the job salary range. Qualified job seekers are always more likely to apply to a job when they see a salary rather than when they do not. Displaying the salary also ensures your roles get maximum visibility with our advertising partners.
Location
Be clear with your location. A broader location will be overlooked. Job seekers will search for a more specific location.
Exclude region/nationwide jobs. County/State locations do not do well in job searches and do not give the job seekers a clear idea of where they would be working.
You can use the following examples instead:
For Canada: Toronto, ON, Canada
For the United States: New York, NY, United StatesStates)
For Ireland: Dublin, Ireland
For the United Kingdom: London, United Kingdom
Skills
Think SEO here. Using the correct keywords in the Skills section helps Talent find your jobs on Jobbio. It also provides transparency around what is expected from them to succeed in the role.
Try to add between 5 to 10 keywords, preferably single-word keywords (CRM, Sales, MongoDB, Hospitality...), never use full sentences like "Must have great communication skills" and refrain from using -Hyphens or #HashTags.
Visuals
A picture tells a thousand words. Make the job post as engaging as possible by adding relevant images. Candidates love to see what their workplace looks like or the kind of team they could be paired with.